Time to link up with Neely and Amber...
It's OK...
that this week has been pretty horrible, but I'm a trooper.
that I am now tutoring two afternoon's a week...making extra money is def a plus.
that my roomies (AKA sister and BIL) are heading out of town this weekend which means house to myself!
PARTTAAYYY
Totally kidding...more like lots of lounging and movies!
that I'm not even close to getting married, but I am still going to link up for the Fabulous Valentine's Challenge to share some of the things I love for a future wedding.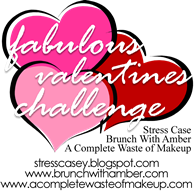 One day...
Happy Thursday lovelies!
XoXo