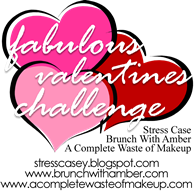 I am a little late considering this challenge started yesterday, but I am combining day 1 and 2.
Topic: Best/Worst Date
I've had lots of good dates and only a few bad dates, but here goes.
Best date
New Orleans-Christmas 2011
Celebration in the Oaks
Christmas lights, mixed with great company (Kent), mixed with rides!
This is definitely my kind of date!
The only thing that would have made it better would have been ice skating, but it was closed.
I wish that I had taken some good pics of Kent and I,
but it was kinda freezing and I was just trying to stay warm.
It was a blind date set up by my sister-in-law.
We were meeting at California Pizza Kitchen for dinner.
I might have had a little shooter in the car before I went in because I was so super nervous and I thought it would help my nerves.
Instead, I was a laughing machine...I literally COULD NOT stop laughing.
This guy probably thought he the funniest human alive.
It wasn't a great match anyway, but I'm pretty sure my DRINK would have screwed things up anyways.
Note to self.
Hold the shooter next time.
I did get a free meal at one of my favorite places though.
That's a plus!
I've been on one other blind date and it was equally as bad.
I guess blind dating is not really my thing.
Join Neely, Amber, and Casey for another fabulous challenge.
Happy Tuesday lovelies!
XoXo