It's that time again.
Day 9 of the Fabulous Valentines Challenge.
Linking up with Neely, Amber, and Casey!!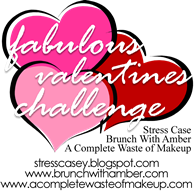 Today's topic: I love my family!
Mom and stepdad
Dad and stepmom
Oldest bro-S, his wife-B, and their kids H, C, and C
talk about some eyelashes...these kids were beyond blessed
Oldest sis-J, her hubby-M, and their kids LK and B (1 more on the way)
Blue-eyed beauties
Next sis-K, her hubby-E, and baby C
handsome little guy
Next sis-B, her hubby-M, and little Land-eeze as I like to call him (baby girl on the way)
Lil bro-J (he's a funny one)
hints the photo shoot her had in PCB...haha
Youngest sis-Blainey
Beautiful girl!
I am beyond blessed to have a very close family.
We actually like hanging out with each other...imagine that.
I didn't say it was quiet...a house full of chicklings usually doesn't make for a very peaceful house, but we love it that way!
Thanks for reading!
Have a lovely Thursday!
XoX0