Welcome to Friday Favorites...inspired by Lauren Conrad.
I LOVE HER!!
Favorite Videos
Seriously? This girl is talented, but prob shouldn't know all of these words...
We should all be more like this little girl.
This is my niece yelling at her bicycle. So FUNNY!!
Favorite Fall treats
Favorite Fall DIY
I love the Mumkin idea...
Favorite Halloween movies...
I have only seen like 1 or 2 of the 5 (I think), but I love the Disney Halloweentown movies.
I watched them all the time growing up.
Favorite Fall Tradition
I'm also linking up for the Oct 28 Follower's Fest. Join in the fun!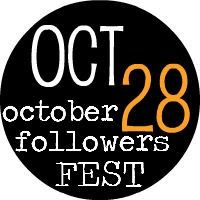 It's Friday lovies!! Who's excited? I know I am!
Have a lovely day!
XoXo