Write random and link up.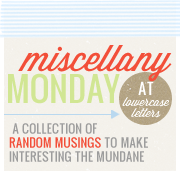 Life is crazy busy with school starting back. I spent the majority of my weekend doing school stuff and sleeping. I was sick by the third day of school so I was beyond exhausted by Friday.
The same day that I got sick, my baby nephew, Gavin Michael, was born.
He is in the NICU and having episodes where he stops breathing.
Prayers are definitely appreciated.
He is an adorable little angel and is so loved.
I finally got to see and hold him on Friday...I can't wait to be able to hold and snuggle him without sneaking around. Technically only parents and grandparents are supposed to hold him, but I snuck in a little picture.
His big sisters, along with everyone else, are so in love.
I'm excited for the second week of school. I finally feel like I'm getting over the hump of all the stuff I need to do. I defnitely feel like I'm getting into more of a routine.
Oh yea, and I'm on a mission to lose 15 pounds....I'm so serious about this.
That's about it for today.
Happy Monday lovelies!