Write random and link up.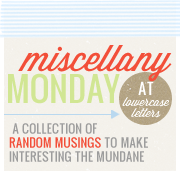 Thirsty Thursday? We think yes!
Friday was $5 zoo day! It was a little crowded, but the most fabulous weather that we could ask for.
It was mostly overcast with a breeze....and $1 hot dogs.
Can't beat that!
We also got to watch them feed the elephants...probably one of the coolest things that I've ever seen.
I watched these movies this weekend. LOVED them both!
I layed out for a couple hours on Saturday and Sunday. I've lost most of my tan from the beach so I'm trying to get a little bit back before school starts. It was beautiful this weekend.
I bought a groupon a while back. $20 for a delux pedicure and acrylic nails/manicure.
I opted for the acrylic overlay because I'm not about length for my nails...I just like for the paint to stay on. :)
Happy Monday lovelies.