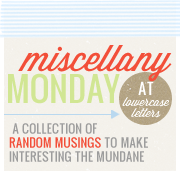 1. Bear is home sick so he is hanging with me and Posey today.
I am so excited because while Posey takes her nap, Bear and I are going to watch Harry Potter. We started it last week, but didn't finish it. We are starting with 1 and I might be obsessed!
2. I joined Netflix this weekend. It's only my hundredth time...I always go back.
I am such a movie buff and I love being able to watch them instantly for only $7.99 a month. That's 2 movie rentals on ITunes.
3. I made grits for breakfast.
Makes me feel at home. =)
4. I have had my new MacBook for a week and I love it. I skyped with one of my favorite girls, Shelby, last week and yesterday with my sister, Jenn, her husband, and their 2 girls. I loved seeing the kids and talking to them for a bit.
5. I started a new book last night.
I didn't get very far, but what I've read, I like!!
6. I'm thinking about running in this 5k next weekend.
It would just be for fun, but it might be too cold. Suggestions?
7. Happy Mingling!!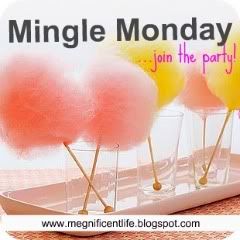 Anyways, Happy Monday friends!
XoXo
- Posted using BlogPress from my iPhone