Thanks
Neely
for letting me steal your idea.
What's inside my purse??
*Camera, Camera charger (I take lots of pics), sunglasses, wallet, 2 chapsticks with sunscreen, concealer, Nivea kiss of flavor tinted chapstick, beauty rush soothing lip balm, and of course my coozie*
Somehow it all fits in my little clutch that I purchased here in Harbour Island at the Blue Rooster.
What apps I use??
I normally have more apps, but my phone got restored when I went home a couple of weeks ago and there is no point in downloading most of my apps until I get back to the states.
(Which by the way is in 4 days.... insert happy and sad face here)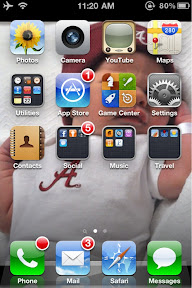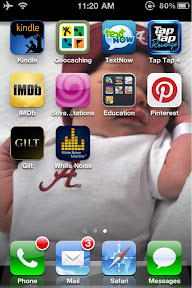 I will say that blogpress is my most prized app....I almost always blog from my phone...its so convenient and easier to post pics.
And how about that background...I can't say enough how excited I am to meet my new nephew!
What books are on my nightstand/kindle??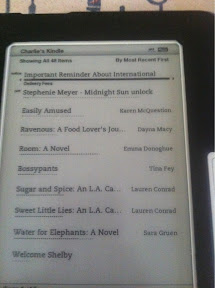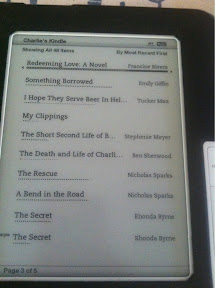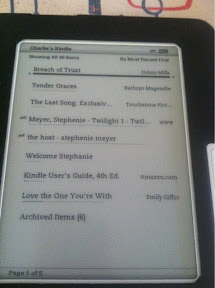 What makeup I use daily??
Most days I stick to my tinted moisturizer with sunscreen, but if I'm actually doing something then these are my go to's.
*Tinted moisturizer, bare minerals, eye liner, mascara, and bronzer*
Thanks for stopping by lovies. Have a happy Tuesday!
XoXo
- Posted using BlogPress from my iPhone