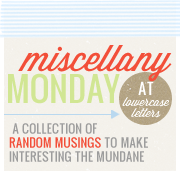 1. I enjoyed my trip home so much. I had a jam packed weekend trying to see everyone as much as possible...and I just about did everything I planned on doing. There are a few friends that I didn't get to see, but there is another trip to be had ASAP! I had a blast loving on all of my babies! Meeting Blakely was amazing, of course. Already counting down the days until I come home again.
2. Check out nomorerack.com for amazing daily deals. I bought a pearl bracelet for $6 that was marked down from $94. Today's deals aren't that great, but I'm sure there are good and bad days.
3. I had a 4 hour layover in Baltimore today so I did my nails
I had planned to get a mani and pedi with the girls yesterday, but it was an hour wait so we decided to get yogurt instead.
4. I'm getting ready to start this trilogy.
Has anyone read them?? How are they?
5. I can't wait for the Bachelor and 90210 tonight...yah for DVR!
6. Join in with mingle Monday!!!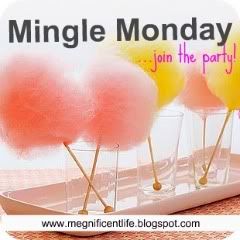 Happy Monday!
XoXo
- Posted using BlogPress from my iPhone